AdWords Ad Extensions
Making ads more functional for their search engine users, Google AdWords has given online marketers ad extension. Expand your ad in the search engine results pages or SERP's with the sitelink extension which lets you showcase more helpful information about your business to your online prospect. Ad extensions also increase your expected-clickthrough rate which will also raise your ad rank. A higher ad rank means you will pay less and get higher ad positions in the AdWords auctions.
Depending on your specific case, some of these ad extensions may not apply to your company's needs, but it is a best practice to use as many extensions that can apply to your business model. This especially helps your marketing efforts in circumstances where the extension is most applicable. An example of this would be using a location extension when a user in your service area looks for "your keyword" + "near me".
Sitelink Extension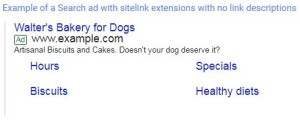 This ad extension gives you the ability to add links to other pages on your website below your ad. With this tool, you can generate a headline and description for each sitelink. It's like have ads in your ad. You can make many extensions, however, it will only display up to six extensions when your sitelinks trigger.
Callout Extensions

With the callout extension, you can highlight your business, product, or service with additional promo text. Some examples include "24/7 Phone Support" and "50% Off Tennis Shoes." Having these will draw attention to your unique selling proposition. It also lets you change these promos without changing the ad.
Structured Snippet Extensions
Structured snippet extension also lets you highlight features or services that shows beneath the main ad. These extensions give a unique look into the what your business is about and what it has to offer. Unlike callout extensions, however, you must select a category from a preset list and describe what you have to offer. Here's a list of available categories:
Call Extensions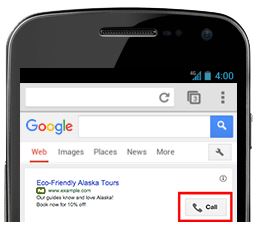 Guess what call extensions are. That's right, call extensions let you display your online advertisement with a CTA button that lets mobile users click and call your business. This is obviously a great option for people that are trying to drive sales.
Don't confuse this with call only ads that have only the option to call. You will be charged per click just like a click on the main ad.
Message Extensions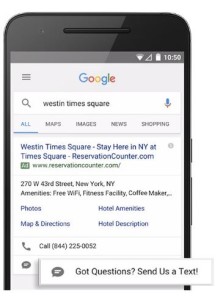 Message extensions let the user directly send you text messages so you can engage and qualify your lead. Message extensions only display to devices that send and receive text messages. It will show a message icon next to your ad that the lead can click on.
When a user taps the icon it will show an automated message that you have previously generated and inserted. They can then respond and it will begin a conversation between your company and the prospect. The message extension is only available to search campaigns.
Location Extensions

The location extension will provide additional information about your business location in an effort to drive people to your physical address. It may display a map, address, or even your business phone number.
This extension requires you to have your business to have a Google My Business page and for you to associate it with your AdWords account. The location extension also allows your ad to show up on Google Maps and other Google Search Network Partner sites that may display a map.
Affiliate Location Extensions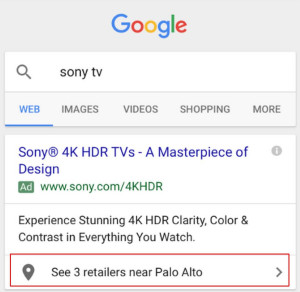 This extension is for businesses that want to link to their retailer affiliates in order to help people reach the nearest store that sells your products. It works much like location extensions, but it sends them to your affiliates to purchase.
Price Extensions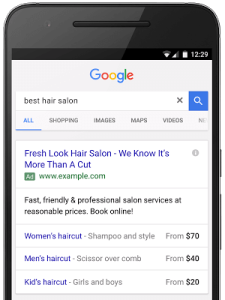 With price extensions, you can showcase different products and services with their prices below your ad. It will show up to eight at a time that will link to a landing page of your specification. You will want to make sure that the price you are promoting with the extension is used with the proper ads and ad groups. For example, if you are advertising shirts in your ad, you won't want to show an extension for socks.
App Extensions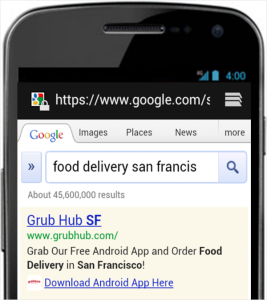 If you are interested in driving app downloads, you can use the app extension to link to your mobile or tablet app from your text ads. When someone clicks on the app extension link it will take them to your app in the Google Play or Apple App Store. However, if your main objective is to get people to download your application, then you might try to use app promotion ads.
Review Extensions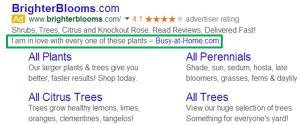 This option is available when people give your business a good review on a respected third party source that is attributed and has a published link. You can show your prospect that real people actually think you are good at what you do and the great things they have to say about it. You can use a direct quote or a paraphrase.
Extensions are a valuable tool to give the search engine user more information about your business and engage them in many different ways.